Up for a challenge? Try your hand at FlipStir puzzles from
Enlivens LLC
. Since we love puzzles, we were excited to receive the Level 1
Tyrannosaurus Rex
puzzle to review. These fun FlipStir puzzles are self contained in a plastic tube and come with a wand used to manipulate the pieces in place. Simply stir, shake, and solve! Except that, it wasn't so simple for this mama!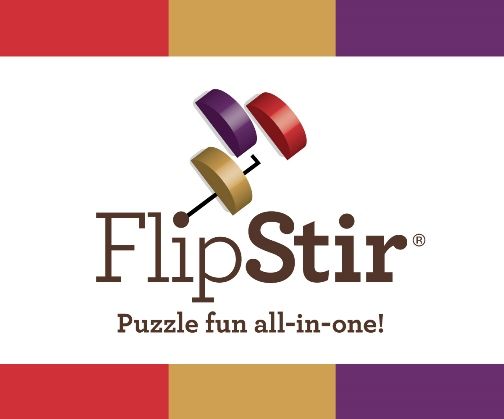 To be honest, this puzzle is incredibly challenging and unfortunately my kids were more frustrated with than engaged in it. While my husband was able to solve the puzzle, he also struggled. To be fair, it is possible! Determined to make it work, I tried a last time just before writing this review and was able to line up all the pieces correctly. Sweet victory!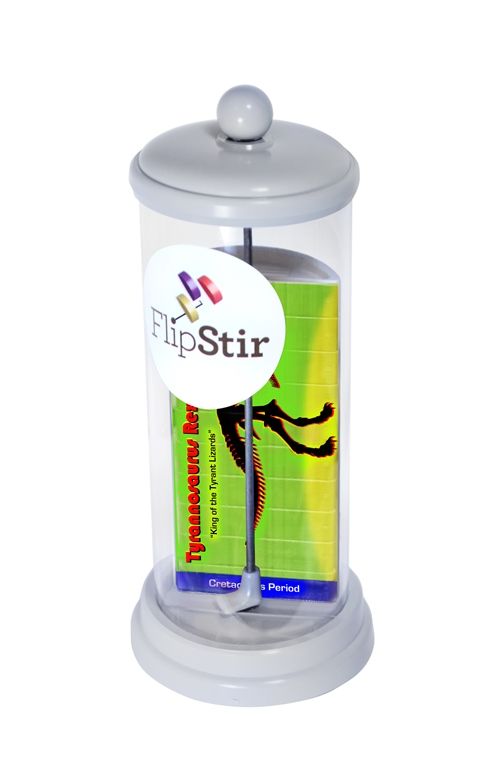 On the pro side, you can't deny the "cool" factor of these innovative puzzles. I was immediately intrigued just looking at the product from the website, and excited for a new spin on the traditional puzzle. Plus, you can't loose any pieces. I repeat, no lost pieces! Is there anything as frustrating as coming to the completion of a puzzle to discover those last two pieces aren't there? Problem solved!
As for the negatives, I can't deny the difficulty here-especially for children. Though, I imagine it to be excellent hand-eye coordination practice after messing with it for hours! And, young or old, we can all use a lesson in patience and persistence. :-)
FlipStir puzzles come in two levels of difficulty with a variety of colorful designs. They are:
Level 1-Tyrannasouras Rex
Level 1-Rainbow Pencils
Level 2-Statue of Liberty
Level 2-Solar System
For more information, make sure to check out
Enlivens LLC
on social media:
Product Accounts:
Facebook:
www.facebook.com/flipstirpuzzle
Twitter:
www.twitter.com/flipstir
Company Accounts:
Facebook:
www.facebook.com/enlivenze
Twitter:
www.twitter.com/enlivenze
And to see what the rest of the crew thought, click on the banner below: