Over the past month Evan and I have been enjoying the Complete Home Learning Suite by Essential Skills Advantage. We received a one year, online subscription to ESA for up to two students.This online resource has been an excellent supplement to our regular curriculum and given us a fun outlet for both practicing what we've learned already and introducing new concepts. The Complete Home Learning Suite offers access to various subjects including reading, spelling, math, geography and science for children in kindergarten thru sixth grade.
Lessons(there are over 14,000 of them!) are self paced, colorful and engaging. For younger children, parents will appreciate that they are shorter and many are dictated or have an audio feature if your student isn't yet reading on his own. Overall the program is very user friendly and easy to navigate.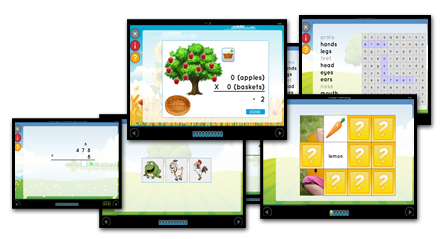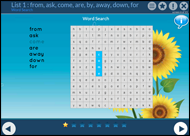 How we used it:
I found the program to be most useful as a tool to practice those early math and reading skills. The interactive online platform makes refreshing those addition and subtraction facts fun, almost like a new and improved flash card. Tried and true, it's six year old approved!
ESA is easily accessed on mobile devices, and has been a nice addition to our library of educational activities on the boys' kindle fires. Since everything is online it's completely portable and a great way to do school on the road or in the waiting room. I have really enjoyed incorporating online educational resources into our homeschool because they are easy to access from just about anywhere, and save space on the bookshelf and weight in the backpack.
Another nice feature of The Complete Learning Suite is the "marks manager" tool. It allows teachers and parents to be able to check detailed progress in each subject area and print out reports for record keeping or certificates just for fun.
My only complaint about the product would be that the scores given at the end of each lesson were inconsistent and did not always accurately reflect the students work. For example, Evan could miss 7 out of 10 questions in a math lesson and still receive 100%. Again, this did not happen every time but was noticeable on more than one occasion.
Product Details:
This is a digital product that you can purchase as low as $7.99 per month, or buy as a package deal for 6 or 12 months with the option of adding more students. Here's a more detailed snapshot of the variety of subjects covered in The Complete Learning Suite.
Click on the banner below to see what the fellow crew thought of learning with
ESA
!
And, be sure to check out ESA on social media at the following links:
Facebook
:
https://www.facebook.com/skillsadvantage/
Twitter
:
https://twitter.com/SkillsAdvantage
@SkillsAdvantage
Pinterest
:
https://www.pinterest.com/SkillsAdvantage
Google +
:
https://plus.google.com/u/0/
LinkedIn
:
https://www.linkedin.com/company/skillsadvantage
Blog
:
http://buyesa.com/blog/