Freezer cooking has always seemed pretty intimidating to me. Enter the MyFreezEasy Freezer Meal Plan Membership. When I saw that the Schoolhouse Review Crew would get a chance to review this online program, I jumped at the chance to up my meal planning game. MyFreezEasy brings freezer cooking to your kitchen and offers a variety of recipes for all taste buds.
Learning to meal plan and freezer cook is such a valuable skill to hon in the kitchen, and will prove your friend many times over in those busy seasons. Plus, it saves time and money! Like I said, the freezer cooking part has always left many questions swirling through my head and so I never fully tackled it. Back when I was very pregnant with my #2, I made a few "beginner" type freezer meals since I knew cooking would not be at the top of my priority list after baby boy made his entrance. Once our meals from friends slowed down, it was so incredibly nice to simply pull out a meal, thaw and throw it in the crockpot. Fastforward four years, and I am finally getting back into the idea thanks to MyFreezEasy.

If you're a visual person like myself,
MyFreezEasy
offers lots of videos on their website to help you better understand the art of freezer cooking. In these "how to" style videos you will learn the secrets of freezing food and thawing it.
Erin Chase, the brains behind this delicious operation, has done a wonderful job organizing and presenting all of the meal plans and recipes on her website. Each new month offers a pre-designed meal plan that offers 5-10 recipes to make 10-20 meals. Each plan includes the recipe, grocery list, assembly instructions and labels in case you choose to freeze for later. If you have special nutritional needs, modifications are also included to make meals gluten or dairy free.
Plans include:
Traditional Meals
Gluten Free Meals
Clean Eats Meals
Chicken Only Meals
Ground Beef Only Meals
Slow Cooker Meals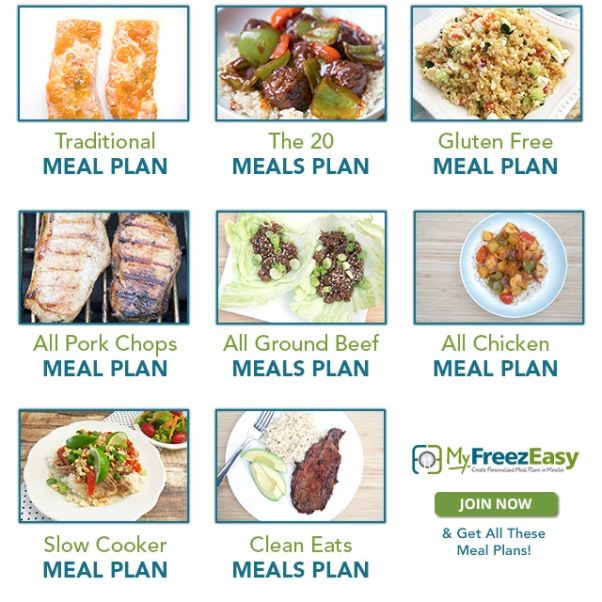 How it works is simple. Prep(you can't get out of that!), freeze, thaw, and eat-voila! Instructions are clear also that you can simply prepare and enjoy, the the most "bang for your time" comes in the freezer cooking. In about an hour the goal is to make up to 10 meals to stock your freezer with-think about it ladies, you could spend an hour making just one meal!


If you know me at all you'll know I'm not the most adventurous eater and can be sort of picky about food. While there is a TON of variety offered here, I just found a handful of recipes that I liked and were different enough from what our family usually eats. That is not to say that someone else wouldn't love the "all chicken plan." With the premium membership, you also have the ability to "create your own" meal plan, and that was especially helpful to me.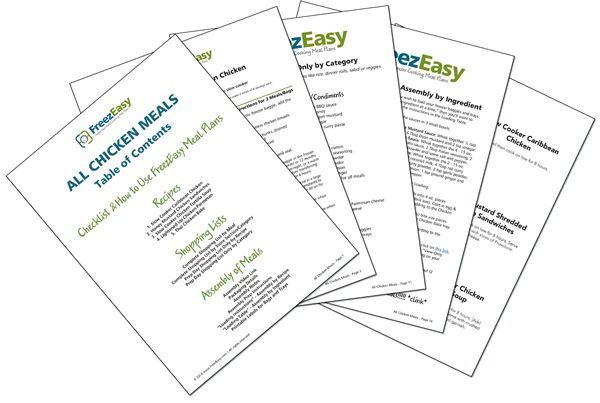 The MyFreezEasy Freezer Meal Plan Membership is $95 a year or $10 monthly, and includes a bonus side dish cookbook. Happy cooking!
To connect with MyFreezEasy on social media, see the links below:
Social Media Links:
Facebook:
http://www.facebook.com/freezeasy
Instagram:
http://www.instagram.com/freezeasy
Pinterest:
http://www.pinterest.com/5dollardinners/freezeasy
And, be sure to click on the banner to check out what the rest of the crew thought.